Giggle and Learn Brighton-Le-Sands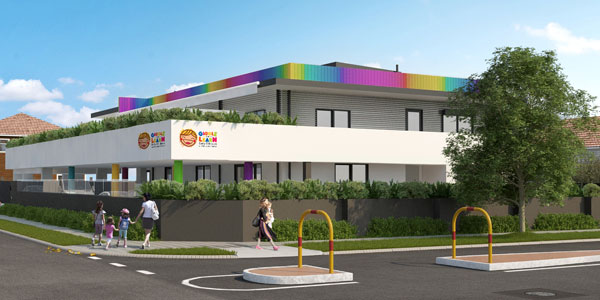 ☆ (02) 9067 3500 ☆
Brighton.enquiries@giggleandlearn.com.au
2 Kurnell Street, Brighton-Le-Sands NSW 2216
7:00am – 6:00pm
Now Open!

Now Open!
Giggle and Learn is pleased to announce that our new early learning centre located at 2 Kurnell Street, Brighton-Le-Sands is now open!
At Giggle and Learn, our environments are dressed in sustainable and natural elements that encourage curiosity, questions, learning and understanding. Our physical environments around the centre are planned in ways which are aesthetically pleasing with natural play spaces, full of colour, textures and sounds as avenues for growth and learning.
We take pride and believe in educating by living a sustainable existence and fostering children's respect and understanding of our world. We value our internal spaces providing children with space to promote physical skills and development through three amazing rooms designed to cater for the needs of your;
★
Babies
(6 weeks to 2 years),
★ Toddlers
(2 to 3 years)

★ Pre-Schoolers
(3 to 5 years)